Roy has been assisting clients with their insurance needs for over 20 years. He started his insurance career, representing a single carrier. Roy soon realized, without providing clients multiple options there would be limitations on the financial savings for them. But more importantly he could not create the best overall insurance plan for his clients. In 2007 Roy started his own independent insurance agency. This allowed the Roy Thomas Insurance Agency to find the best policy and coverages, tailored for each specific individual or business.
Roy graduated from Illinois Wesleyan in 1994. He lives in Chicago with his wife and three daughters. When Roy is not helping clients with their insurance needs, he is usually cheering on his girls in their various activities.
Unlike a captive, or direct insurance company who only offers their own proprietary products, our agency is 100% independent of any one company. Many insurance consumers don't fully understand just how important that really is. When it comes to something as important as insurance, it's imperative that you work with an agency who has an in-depth knowledge of multiple insurance products, companies, and guidelines — not just one.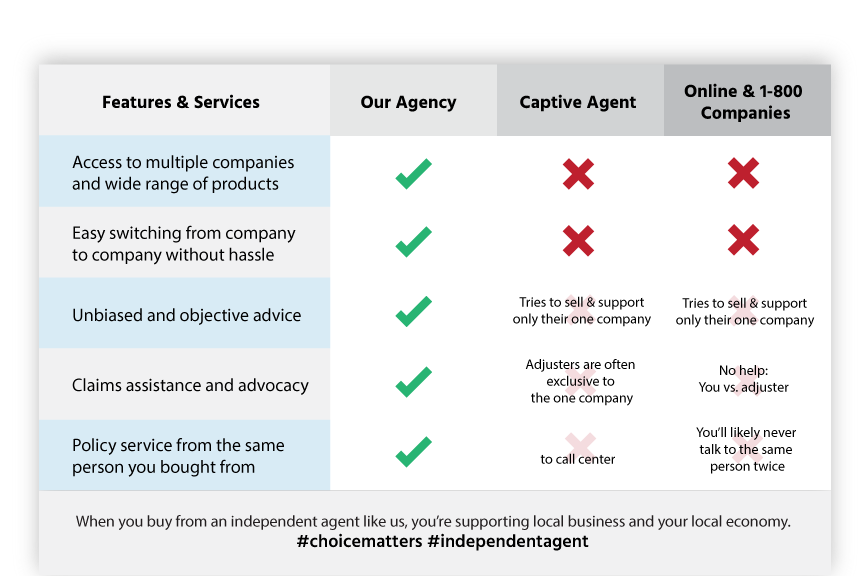 At the end of the day, what separates one agent from another, is their ability to proactively service their policy holders, and their knowledge of the insurance industry, products, and different situations that may present themselves to their clients.